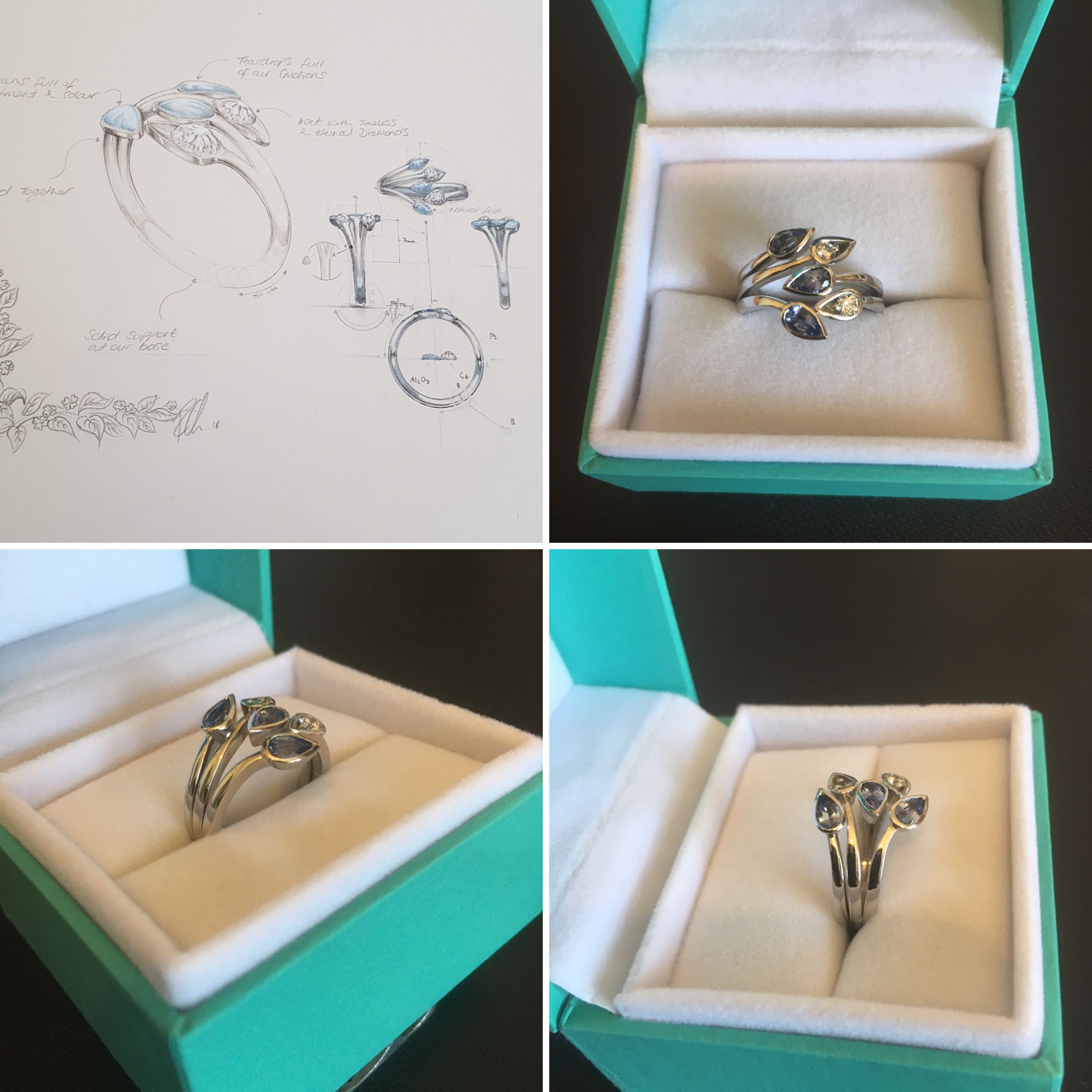 This beautiful engagement ring was commissioned by my cousins partner. I worked from a hand drawn design from his friend.
Ceylon sapphires and diamonds set in platinum, just beautiful.
My lovely customer had lots of gold jewellery just sitting in her jewellery box not being worn, so we melted it down and made her this stunning slave bangle that she would wear.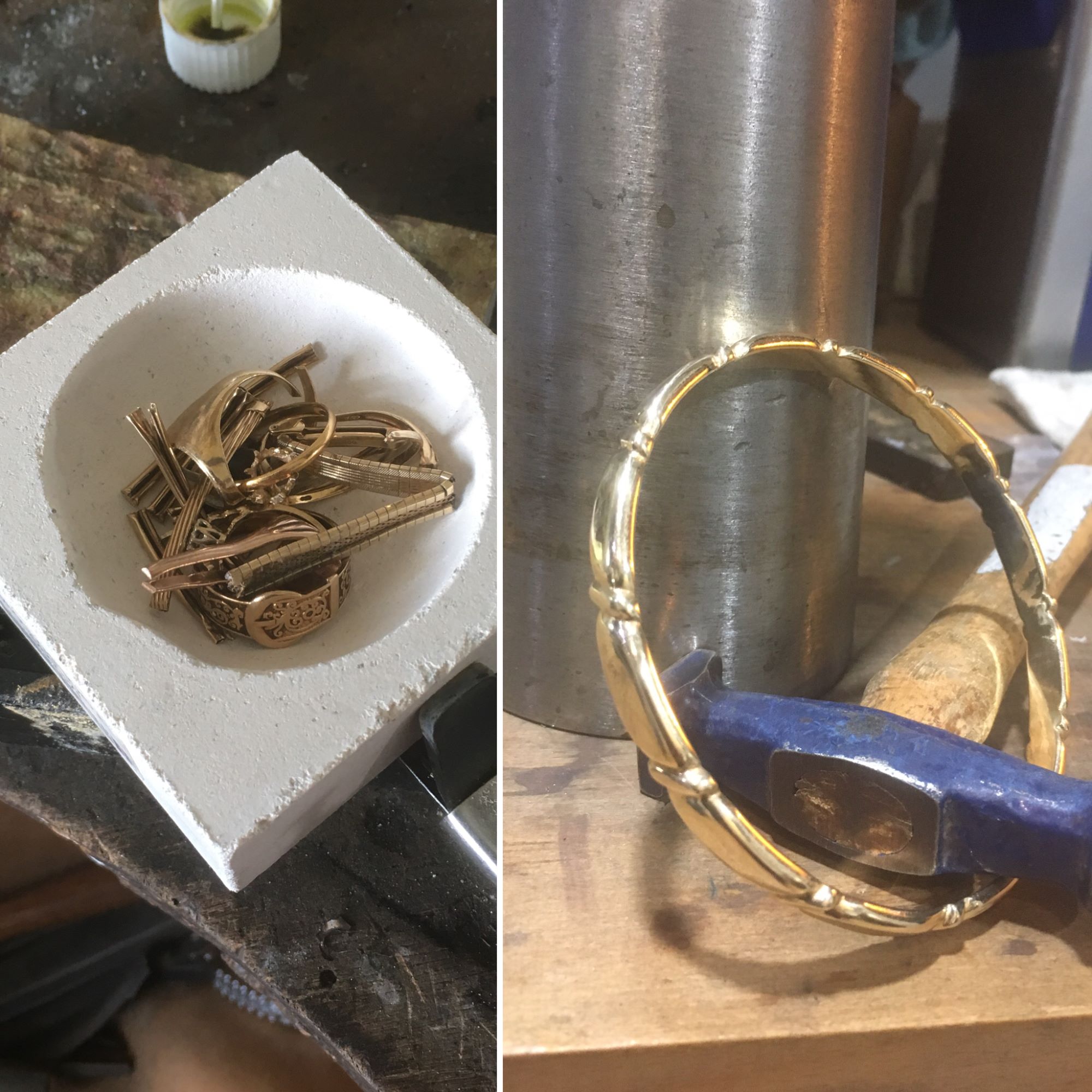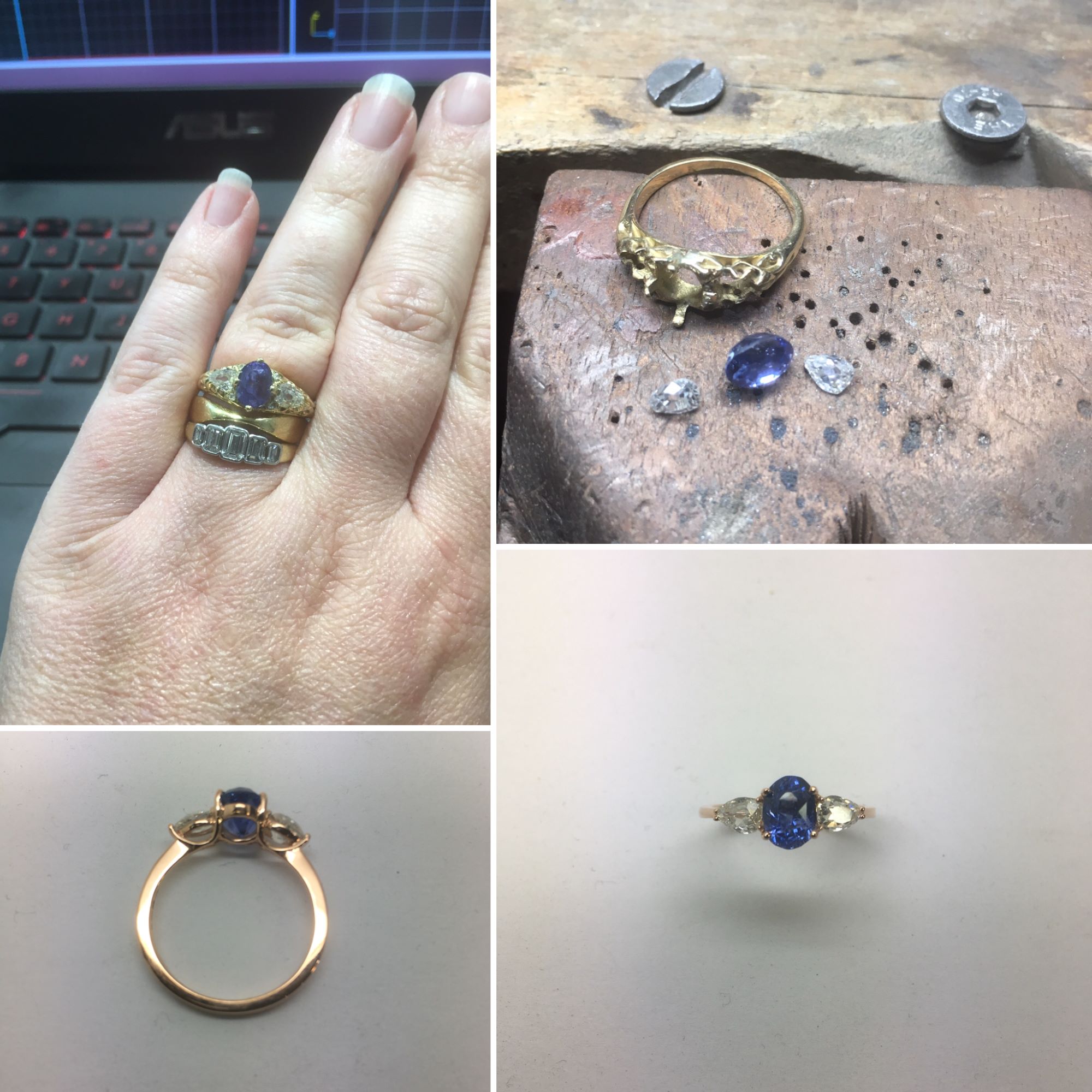 I was left this sapphire and diamond ring by an Aunt, the stones are gorgeous but the mount was not 'my cup of tea'.
Using the stones I made this into a beautiful ring i love to wear and I know my Aunt would love.
Traditional with a modern twist.
When my friend came to me wanting a three stone diamond ring we discussed the usual designs, but she wanted a modern feel to it.
Using the un-obtrusive claw setting to make sure she sees the diamonds sparkle at their best we designed a modern crossover feel.
The final ring is just beautiful.